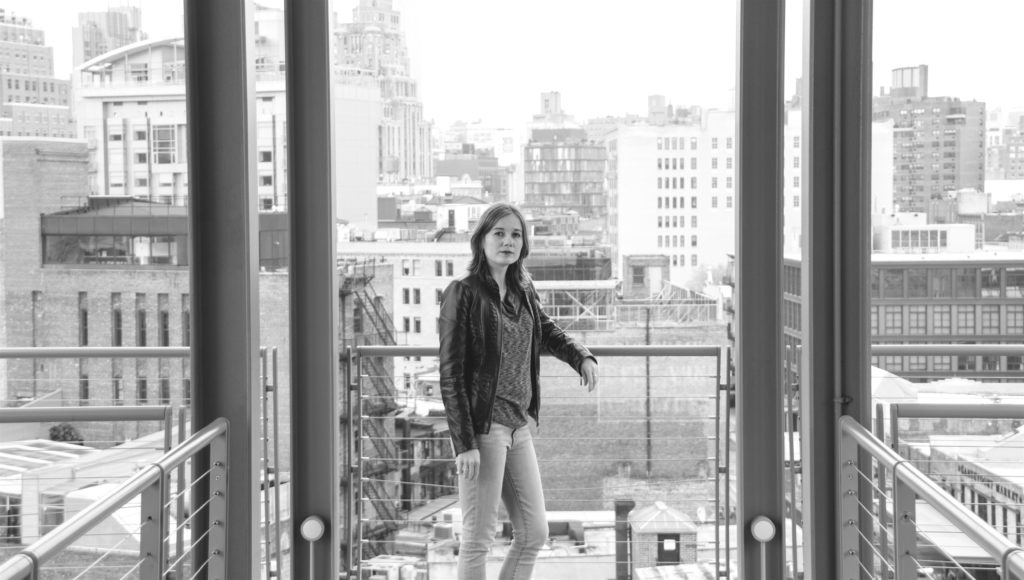 Courses & Programs Taught
English 120: Expository Writing
Hunter College
Fall 2017 (1 section), Fall 2017 (2 sections)
In English 120, an introductory expository writing course, I teach students the skills and practices they will need to write in academic settings. I lead them through readings, exercises, and discussions designed to help them develop nuanced and persuasive research questions and thesis statements; to identify, evaluate, and incorporate a variety of sources; to apply effective evidence to academic writing situations; and to organize arguments logically and effectively. Throughout this, I guide students in incorporating peer and instructor feedback, and in reflections on the writing and revision process.
English 220: Introduction to Writing about Literature
Hunter College
Spring 2017 (1 section), Spring 2018 (2 sections)
In English 220 I teach students to develop the analytical and interpretive skills necessary for both written and verbal responses to literature. Using a range of readings and critical exercises, I equip students with the vocabulary and techniques for describing and analyzing literary works, with an emphasis on developing critical writing skills specific to literary analysis. In addition, I work to foster in students an appreciation and understanding of the aesthetic qualities of literature, as well as an awareness that literature is part of a larger ongoing cultural, social, and historical dialogue that informs, influences, and inspires our experience.
Writing Across the Curriculum
Teachers & Writers Collaborative
Harvey Milk High School
2017-2018
In this 2-year, 30-session Professional Development Series, I designed and taught a collaborative program focused on increasing teacher comfort level and providing tools for integrating writing instruction in the classroom. I led high school teachers in all subject areas–from History, to Economics, to Spanish, to Science, to English Language Arts–through a diverse range of methods and resources with the goal of challenging students to write more frequently, approach longer writing tasks, and achieve greater complexity and flexibility in the way they write.
Voices of the Voiceless
Teachers & Writers Collaborative
Intermediate School 392: The School for the Gifted & Talented
2017-2018
In this 10-session program, I worked with students in grades 6-8 to explore voice as a means of self-expression and as a tool for imagination and empathy. I guided students in reading and writing monologues in different forms, allowing them to explore the dramatic ranges of their own voices as writers. Students experimented with ways express themselves through rants and manifestos. They also studied persona writing that ventriloquizes the voice of others, and considered how writing can be used to give voice to the voiceless or marginalized, and how their own voices can be used to empower others. In this program, I also served as a mentor for a Teaching Associate, helping them to gain experience in teaching artistry.
Everybody Writes!
Teachers & Writers Collaborative
Bronx Park Middle School
2017-2018
I developed this program in collaboration with the school administration as a comprehensive learning experience for students and teachers alike. The goal was to create opportunities for students and teachers to write creatively in ways that support their learning in other content areas. I led mini-residencies of direct instruction at each grade level (6th, 7th, and 8th), with creative writing activities designed to support the existing ELA curriculum both in terms of content and skill. I also worked with ELA teachers in professional development sessions, creating space and time for them to experiment as writers and articulate their own philosophies of teaching and writing. In an effort to create outreach beyond the ELA team and across other subject areas, I also led writing activities for the entire middle school teaching staff. Throughout this process, both students and teachers had opportunities to see themselves as writers, and to develop skills as creative learners.
What Do I Stand For? Poetry of Identity and Action
Teachers & Writers Collaborative
Intermediate School 392: The School for the Gifted & Talented
2016-2017
In this 10-session program, I worked to build student understanding of personal identity and action through reading and writing. We read and discussed work by poets of diverse backgrounds, styles, and eras. I led students to explore ways of describing and constructing their identities through language, using writing as a means of celebrating what makes each of them unique. Then, I worked with students to build on that sense of identity as a way to express their values, hopes, and views of their communities and the world. At the end of the program, I created an anthology of student writing as a celebration of their work. I later wrote about this teaching experience for Teachers & Writers Magazine.
Creative Writing: Advanced Workshop
Summer Program for High School Students, Columbia University
2016, 2017
In this 3-week intensive workshop, I taught craft lessons and led students in developing the skills required to critically and generously engage with each others' creative work. I led students through a wide range of genres, including poetry, short prose, drama, fiction, and creative nonfiction. Throughout, I worked to create a strong writing community, a sense of rigorous creative process, and an understanding of revision. I also worked with students individually–both in one-on-one conferences, and on directed independent projects.
Refining the Common Application Essay
Teachers & Writers Collaborative
Civic Leadership Academy
2016
In this four-day program, I worked with students in one-on-one "lightning consultations" where I helped them hone their common application essays, regardless of what stage of the writing process they were at. I encouraged students to strengthen their ideas and sharpen their stories to create a compelling narrative for their college applications.
In Pursuit of Poetry
Youthwrite River Valley Experience
Summer 2016
In this week-long class at a creative writing summer camp, I taught poetry to students aged 11-14. I focused on teaching students a diverse variety of tactics for beginning a poem. We created poems from newspaper articles, from postcards, and even from recipes. Throughout, I selected readings and exercises designed to expand the students' experience of poetry, and to develop their love of wordplay.
From Quarry to Page: Mining for Material
INTRO Creative Writing Program, Columbia University
March-April 2016
In this 6-session course, I taught mixed-genre creative writing to a group of Columbia undergraduates and alumni. The course focused on generating material and the early stages of the writing process; each class was devoted to a different source of material to write from. I helped students to experiment with ways to write in conversation with the work of other authors that they admire, envy, or even fear. I taught them techniques for finding inspiration in a painting or sculpture. I led them in methods of developing writing through archival materials, and from direct urban experiences. Throughout the class, I led students in readings and discussions of published works, introduced writing exercises and expeditions, and facilitated the sharing and workshopping of student writing across genres.
Creative Writing
Columbia Artists as Teachers
Wadleigh Secondary School for the Performing & Visual Arts
2015-2016
In this weekly creative writing program, I taught in partnership with a fiction writer, and we worked in collaboration to expand our students' experience of creative writing. Our 12th Grade English Students read published work, developed their creative writing skills through regular writing exercises, and shared and revised their work to create a culminating anthology.
Creative Writing: Seminar
Summer Program for High School Students, Columbia University
2015
In this 3-week intensive, I led summer students in a multi-genre seminar designed to help them learn to read as writers. I selected poetry, fiction, non-fiction, and drama that would challenge their expectations of each genre and spark writing of their own. I also guided students in writing exercises, and helped them to hone a sense of craft in conversation with the literary works studied.
Westglen History Project
Westglen School
2013-2015
In this 2-year project, I worked to engage students, staff, and community members in uncovering the school's history and telling its stories. I taught students, staff, and community members about the history of their own school, and the skills involved in historical research and writing. I designed and taught workshops to students from Kindergarten to Grade 6, and also led teachers in Professional Development dedicated to integrating the school's history in their classroom curriculum. As an extension of this project, I also taught two creative nonfiction and photography workshops to adult community members, encouraging them to document their relationship with the neighbourhood where they live.